Virtual Event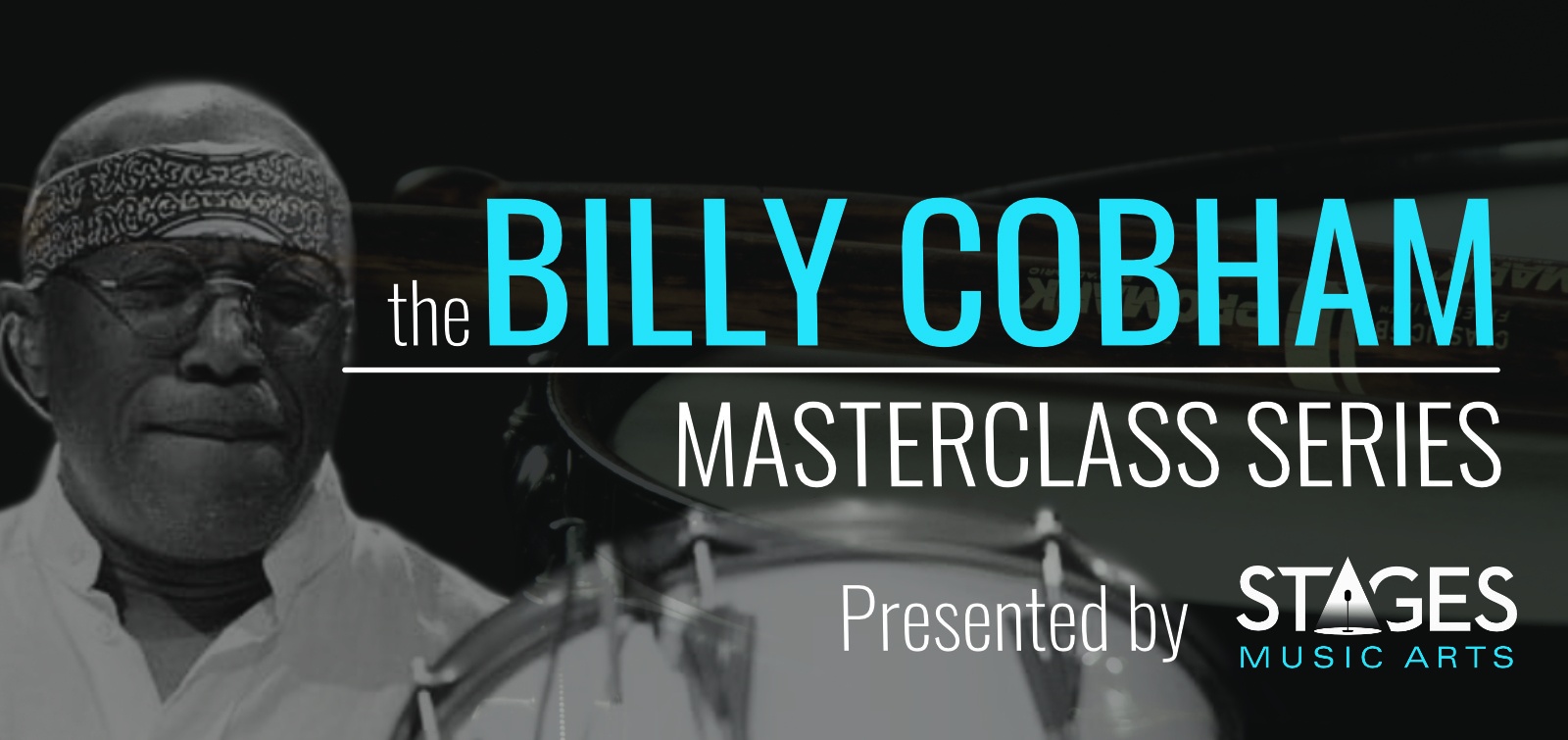 Lining up the upper body with the lower body – where does it all start?
Giving each limb of the body a task that will only work if all limbs work together. Playing the phrase and NOT the "number". Working within symmetrical patterns (2 bar, 4 bar, 8 bar, 16 bar & 32 patterns) that establish solid performance foundations to support the band as a unit.
Instructors: Billy Cobham, Dennis Chambers, Dom Famularo
Play-Along: Red & Yellow Cabriolet
Foundational topics: Phrasing, symmetry, hand and foot coordination
Get Tickets
Prior Student Testimonials

The laid back vibe was very welcoming and helpful.
Alex D.

---

The quality of the teachers and their great and helpful attitudes.
Theodore M.

---

An excellent class, thank you! I may not be able to make it every month, however I am signed up for the next one!
David W.

---

Looking forward to the next class.
Evo I.

---

Students in the class are from various backgrounds with various skill levels. This is a class that will help students of all levels.
Alfred H.
About the Series
Legendary drummer Billy Cobham is opening his musical world up in a first-of-its-kind exclusive Masterclass series. In a series of 3 three-hour classes, Cobham and a group of hand-picked guests will teach the art of playing "simply but effectively." Cobham and his guests will explore how to be the pulse, creating a foundation to support your fellow musicians while injecting your musical history and unique voice into your performance.
The Opportunity of a Lifetime!
Drumless Play-Alongs
Each class includes a download of a Billy Cobham original composition, drumless play-along, and PDF transcription.
Meet Your Instructors
Billy Cobham

Dennis Chambers

Dom Famularo

Widely acknowledged as the greatest fusion drummer of all time, Cobham came to prominence in the late '60s and early '70s playing on seminal recordings by Miles Davis and then the Mahavishnu Orchestra. A prolific band leader with more than 30 albums under his name, Cobham's influence stretches well beyond the world of jazz. Billy Cobham's Guide To Stress Free Drumming is the culmination of his life's work.

Dennis Chambers is a legendary, well respected American drummer who has recorded and performed with artists such as Santana, Steely Dan, and Parliament/Funkadelic. Dennis is mostly known for his ability to perform with impeccable and funky timing in whatever style he's called upon to play, as well as his incredible, fast chops.

Dom Famularo has been traveling the globe preaching the gospel of drumming for over 40 years. Dom's career has been built upon his unique skills as a drummer, educator, author and motivational speaker.